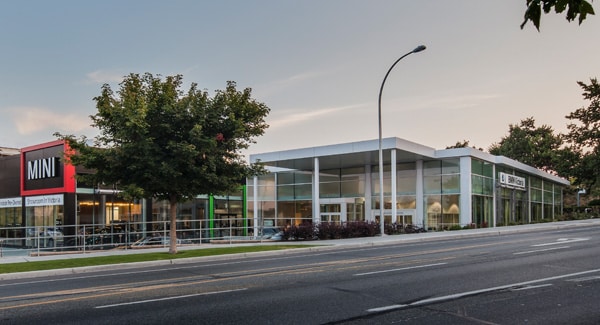 Every kilometre driven celebrates the art of driving. It's about: the feel of the wheel in your hands; the resonance of acceleration away from a perfectly accomplished corner; the first breath of ocean air in the breeze; the smile on your companion's face; and the perfect cup of coffee at journey's end. A BMW engages, excites, and entertains. Let us bring you to your senses.
Welcome to BMW Victoria. Our beautiful and contemporary facility provides the perfect venue in which to present the sporting collection of BMW automobiles.
Our people look forward to assisting you with the selection of your perfect BMW. Our range of new and previously enjoyed BMW automobiles will provide the precise car to complement your driving expectations.
Continued enjoyment of your BMW begins with factory-certified servicing. Our dedicated team of service associates will maintain your BMW to factory-determined specifications. Genuine BMW replacement parts are available to ensure your car performs as we originally intended. 
The Ultimate Driving Machine. BMW coined the term that is synonymous with our commitment that every BMW will provide its owner with an unparalleled driving experience.
For assistance with the purchase or maintenance of your BMW automobile, please telephone us on our toll-free line at: 1.877.553.6017. 
Why buy from BMW Victoria?
We'll give you 3,640 reasons...
Free Car Washes - $1,440 VALUE
BMW Victoria hosts free car washes on Saturdays for clients who purchased their vehicle at our dealership. $10 per wash - 2 washes per month - Six years of ownership.
Complimentary Courtesy Vehicle - $600 VALUE
Receive a courtesy vehicle while your vehicle undergoes major servicing. $50 per day - 12 days during six years of ownership.
Free Concierge Service during Warranty Period - $600 VALUE
Pick-Up/Drop-Off of your vehicle for maintenance - $75 per one-way trip/8 Trips during warranty.
Track Day Experience - $1,000 VALUE
Invitation for you and a guest to attend a BMW Track Day hosted by GAIN Vancouver Islands Premier Dealer Group - $500 per person.
Benefits that can't be given a dollar figure?
"Preferred Client" status, allowing you to jump to the front of the line for any service related work and courtesy vehicles
Perfect start to a long-term servicing relationship
Help support the local economy
Be able to refer your friends and family to someone locally who can help them with their automotive needs
Invitations to exclusive events throughout the year where you can mix and mingle with other BMW Owners who purchased their vehicle at BMW Victoria. Who knows?you might even see a group of your friends in attendance!